Download our Premium eBook!
Plan Your Dream Renovation
Maybe you moved into a house that needs some TLC. Maybe you and your tastes have changed but your house hasn't. We get it.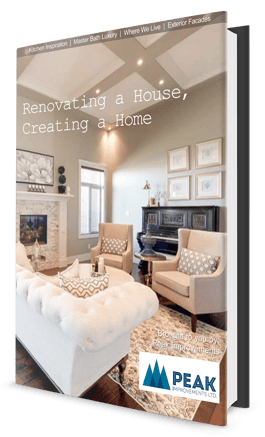 There are so many reasons to renovate! But the most important reason is being able to come home, kick off your shoes, and enjoy being home rather than dwelling on what you want fixed.
In this eBook, you will learn about:
Inspiration for Your Home Renovation
Planning Your Kitchen and Bathroom
Creating an Amazing Living Space
The Importance of Your Home's Facade
And The Next Steps for Planning Your Renovation
Fill out the form on this page to download our free Renovating A House, Creating A Home eBook today!