Let's face it. We all could use more space for our "stuff." And, it seems like the more space we have, the more "stuff" we accumulate.
Simple, creative, and amazing home storage solutions can be steps away with surprisingly basic and innovative renovation ideas from Peak Improvements in Edmonton.
Pantry Shelving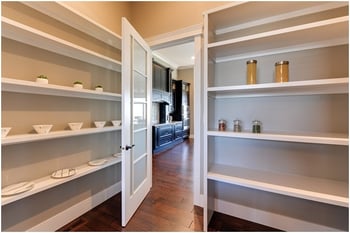 Many kitchens lack pantry space, which means not only is there a dearth of room for pots and pans in the cabinets and drawers, but it can also be challenging to find space for all the food! If you find yourself to be an aspiring home chef without the space to create and store all your kitchen magic, try converting a simple linen or coat closet into the pantry of your dreams. Large and very basic shelving can help you store your cookware, bakeware, small appliances, and food staples in a highly efficient and organized manner.
Appliance Garage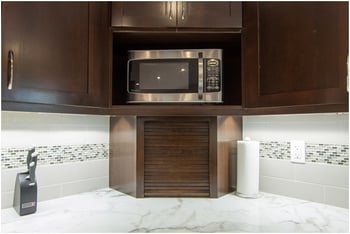 The piece of cabinetry innovation in the kitchen is an immaculate way to keep your counters free from clutter and store the items you use most. A simple roll top door provides easy access to common countertop items, such as coffee makers, blenders, stand mixers, etc., but leaves the kitchen feeling organized and clean without any clutter. This truly is a genius storage solution.
Built-in Wine Rack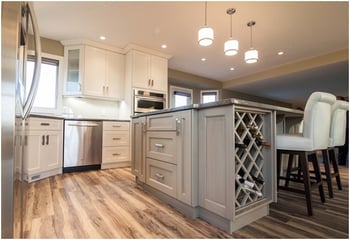 Often times cabinet ends result in a whole lot of wasted space, particularly the ends of an island or simple countertop seating. Why not maximize the storage space with a little built-in cabinetry? A cabinet box filled with the slats for wine storage gives you easy access to your weeknight indulgences or celebratory bottles. The structure also allows for you to keep your collection organized, but on display in a sophisticated and classy style.
Custom Cabinetry Storage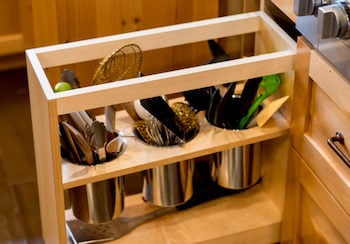 The common kitchen cabinet provides general storage. But is the space efficient? By creating cabinets with custom storage solutions in your kitchen, you can make the items you use most often easily accessible and reduce the look of clutter on your counters and in your cabinets.
This kitchen storage solution photo by a Portland Remodeling Company showcases custom cabinetry that houses kitchen utensils in an easy to access, convenient location!
Corner Shelving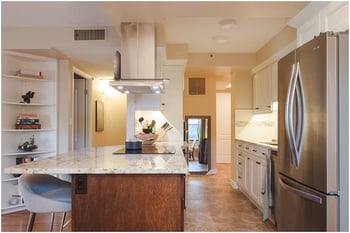 The corners of your home are not just for dust collecting. Rather than sweeping the dust bunnies into the nooks and crannies, another simple home storage solution comes in the way of corner shelving installation. Simple triangular shelving from top to bottom allows for books, photos, knick knacks, and more to be stored and displayed, while saving a great deal of space in the area. Basic or even more intricate shelving in this form is possible in almost any type of room and allows you to gain much more storage and living space than you imagined possible.
Dual Vanity Sets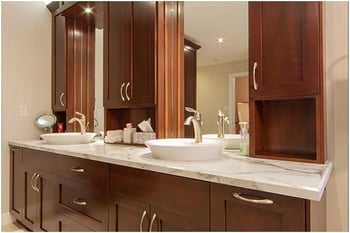 A bathroom vanity set is no longer limited to a simple sink console and small under counter storage. With a dual, built-in cabinet, storage in the bathroom becomes so much easier and so much more ample. Top cabinets, bottom cabinets, sliding drawers, and storage cubbies means that the linen closet can now be used for the sheets and towels, and not the miscellaneous makeup and first aid typically spilling out from the crammed closet space. This type of vanity is the perfect storage solution for homes with very limited storage capacity to begin with, and actually provides a great return on investment if you choose to sell your home in the future.
Home renovation in Edmonton isn't just about upgrading and expanding. Finding the best solutions for storage in the space you already have can be even more rewarding at times. Innovative, creative, and space saving, Peak Improvements can do it for you.