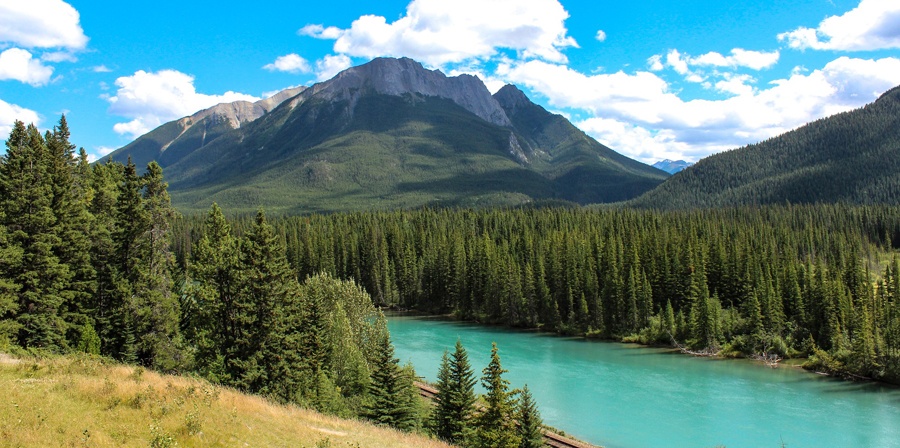 Edmonton is a great place to live, but sometimes it's good just to get away from everyday stresses and responsibilities. Summer is a great time to do that. Getting away, however, doesn't mean you have to go too far. There are plenty of great things to do and see right here in our own Province. Here's a look at some of the best summer getaways in Alberta.
When "Getting Away" Really Matters.
If truly getting away is a high priority for your Alberta getaway, Crowsnest Pass give you plenty of activity without all the crowds you'll find in popular places such as Jasper or Banff. You can take a trip back in time to an area that was once the center of Canada's coal country. Whether you enjoy biking, hiking, or bird watching there are ample opportunities in the area. A great way to discover more is to take advantage of the Crowsnest Pass Doors Open and Heritage Festival that runs from August 2 to August 6 this year. In addition to great outdoor activities, you can learn about the area's history and heritage.
Looking for a Romantic Getaway?
If you're looking to restore a little romance to your relationship The Prairie Creek Inn is a perfect solution! Nestled in the heart of Central Alberta, The Prairie Creek Inn helps guests celebrate the good life at an exclusive bed and breakfast country Inn where time slows down and stress and everyday pressures are left behind. The inn offers luxury suites and cottages, elegant dining opportunities, and plenty of outdoor activities against one of the most beautiful backdrops in Canada.
Make History Fun For the Whole Family.
Rocky Mountain House National Historic Site is a place that makes history come alive for the whole family. Originally a large fur trading center, this National Historic Site offers exhibits, forts, archaeological remains, and more. You and the kids can learn about an important part of Canadian history—and even stay overnight at one of the forts!
Take a Hike!
Kananaskis Country is home to dozens of provincial parks that offer some of the most spectacular hikes—with incredible lake views. The area is also rich in agricultural and pioneering history. In addition to hiking, there are plenty of other activities to keep you entertained, including fishing, white water rafting, horseback riding, or rock climbing. There are eight separate regions within Kananaskis Country to explore. Click here for a list of activities in each of these areas.
Enjoy a "Just Girls" Getaway.
Everybody knows that girls (regardless of their age) just want to have fun. Sometimes the best way to do that is to get away for a while with just your female friends. Alberta has plenty to offer. Choose from yoga retreats (here's a list of 10 yoga getaways), wine and brewery tastings (Award-winning Field Stone Fruit Wines in Strathmore is the largest brewery in Alberta), music festivals, or spa vacations (Banff Upper Hot Springs is a great spot for that). You might even want to celebrate the women of Canadian history at Calgary's Heritage Park where you can learn about the Famous 5 Canadian Women who fought for the rights and freedom of women in Canada.