Your kitchen cabinet choice showcases your personality, your style, and plays an important role in the overall appearance and functionality of your entire kitchen space.
When it comes to cabinetry, the options are endless. We still see the traditional wood and classic styles, but have also graduated to sheen, high-style laminate doors and even all the way to stainless steel or funky and hip corrugated steel cabinet facing. Whichever your choose, the outcome can be quite impressive.
Shaker-Style Cabinet
While traditional remains the most popular style in kitchen cabinetry, Shaker cabinets have overtaken contemporary as the second most-popular style and is the most common door style in kitchens today. Simple, five-piece, square-paneled doors get their name from the distinctive Shaker furniture style, which uses simple, clean lines and emphasizes utility. Shaker-style doors became popular because their simple style lends itself to just about any decor — from contemporary to traditional — with variations in wood species, stains, paint colors and hardware.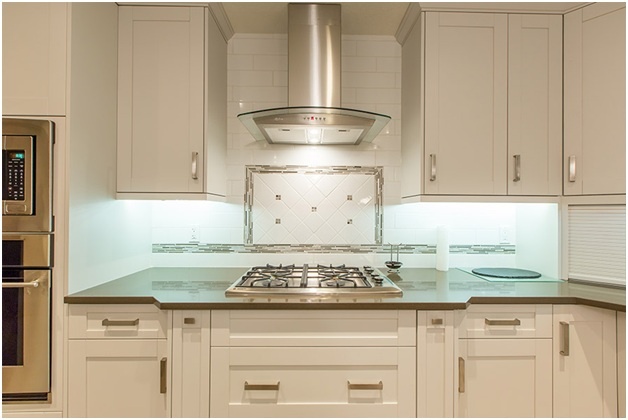 Dark Cabinet Finishes
Hues of chocolate and espresso have been trending since the early 2000s, in terms of kitchen cabinetry. This is a versatile choice, which can be incorporated in both traditional and contemporary kitchens and complements a variety of countertop and appliance choices.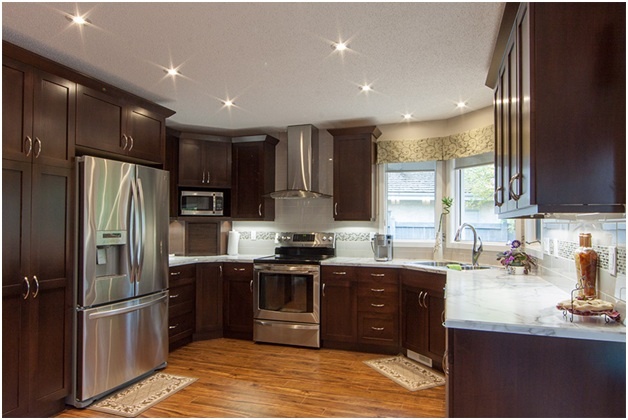 Flat-Panel Cabinets
For a modern or contemporary kitchen, flat-panel cabinets are a perfect fit. High-gloss bisque cabinets with sleek stainless steel handles are simple but stylish. The flat-panel cabinet doors are void of any expensive details, with hard lines and minimalist form, which makes this style a great fit for contemporary and modern interiors. As an alternative to high-gloss or laminate, flat-panel cabinet doors are also offered in exotic hardwoods, such as bamboo, which can add an interesting textural and "colorful" component to your kitchen.
Country-Style Cabinets
Light-colored cabinetry, or a blond wood choice, is a great choice for country- or cottage-style kitchens. Nothing is more cottage chic than bead board. The center panel of the cabinet doors in this style are made to look like traditional bead board paneling, which was used in the past as a decorative wall treatment before plaster, drywall and paint became common.
Distressed
If you've always dreamed of having an antique-style kitchen, then you'll love the distressed-looking cabinets available from most manufacturers. You can opt to have the corners rubbed off or have other distressing techniques done for that age-old feeling with virtually any cabinet door style. Often glazed for perfection, this style brings new light to a vintage look.
Furniture-Style Cabinets
Kitchens are increasingly being designed as an extension of other living spaces, and kitchen cabinetry is resembling furniture found throughout the rest of the home. A refrigerator disguised as a tall, armoire-like cabinet or cupboards with glass doors can be a beautiful and functional focal point for any kitchen.
Louvered Cabinets
Less common in cabinetry, but highly interesting, the horizontal wood slats in a louvered style are typically used on windows, furniture pieces, and interior doors. These lines add a distinct architectural style to kitchen cabinetry and can make your kitchen one of the most unique in the city.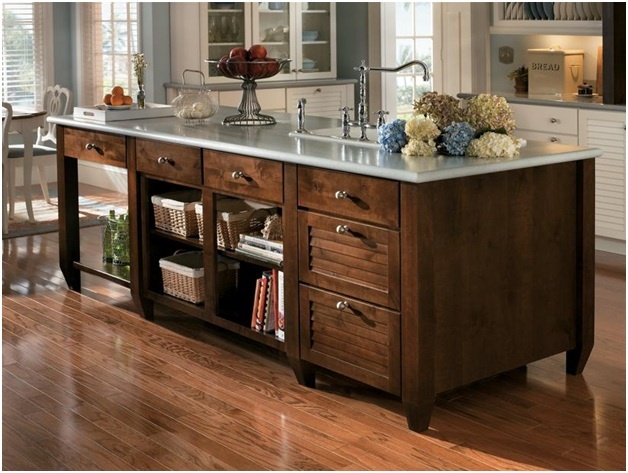 With all these styles are varieties available, the choice can be overwhelming. However, it's also an option to mix and match. Believe it or not, many kitchen renovations these days involve a combination of styles and cupboards, lending themselves to both current trends and classic styles.