Looking to revitalize your space and bring your kitchen up-to-date with the latest trends? As one of the most important areas of the home (in fact, it's often referred to as the 'heart'), kitchen renovations are a fantastic way to add value to your property, as well as enhance your day-to-day life. If you are considering updating this popular area, below is a short list of current trends and options to keep in mind!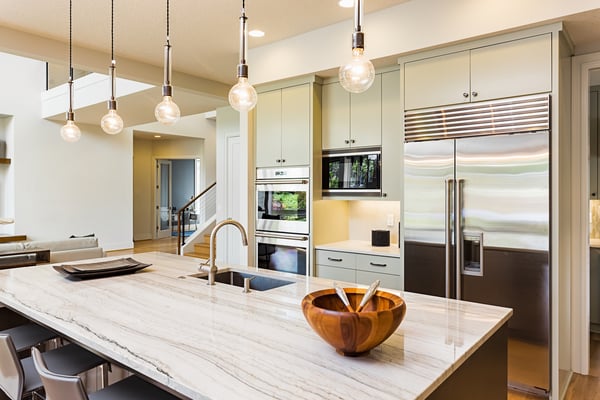 Add a Splash of Colour
Colour plays an important role in adding personality to a space, as well as tying together the overall aesthetic of the home. For those looking to enhance their kitchen, but who are unsure how long they plan to stay in the home, neutral and sleek palettes are a popular and universally chic option. If you're planning on staying in your home for the long term, feel free to spice things up with a pop of colour by adding custom cabinetry or a feature accent wall.
Integrated Appliances
Discrete and "hidden" appliances like microwaves and refrigerators that naturally blend into overall look of the kitchen are increasingly popular, and show no signs of slowing down in 2019. If you want to follow this trend, it's best to start planning in advance as selecting the appropriate appliances early on makes seamless integration easier.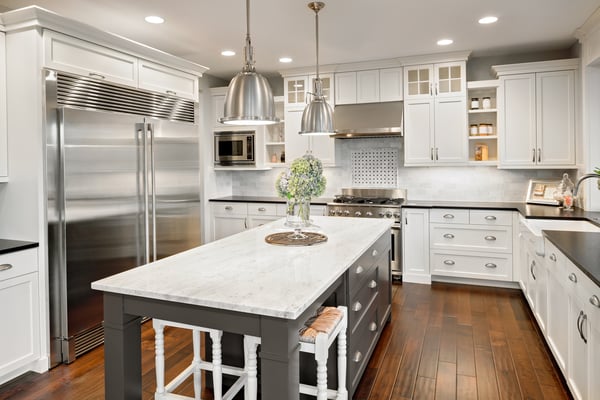 Quartz Countertops
Quartz has become an increasingly popular option in both kitchens and bathrooms in recent years. Man-made quartz is durable, reliable, and easy to maintain, all of which make it an ideal candidate for heavy usage areas. As an incredibly versatile option, quartz also enhances the look of any kitchen and is able to "blend" into multiple styles with ease.
Open, Bright, Layouts
Gone are the days of tiny kitchens that leave the family feeling cramped for space. Modern trends favour open layouts that allow for easy movement, and plenty of natural as well as installed lighting to brighten things up.
These are only a few of the latest trends taking hold. For more information and inspiration, contact Peak Improvement's team of experts to learn how we can make your dream kitchen a reality today!