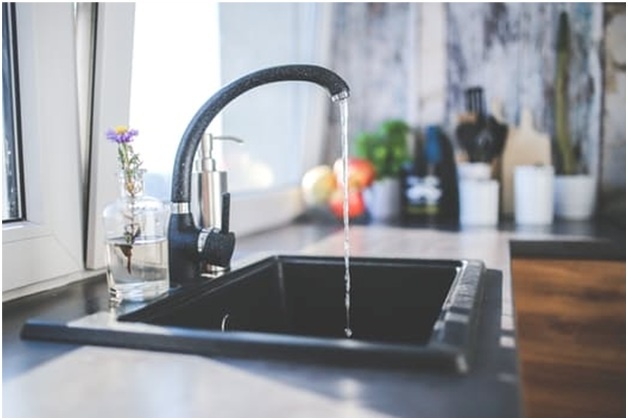 Your kitchen design says a lot about your personality. Let's face it, statistics show that we spend the majority of our at home time in the kitchen. Cooking, eating, drinking, entertaining, chatting, homeworking, cleaning, etc. The kitchen is the central hub of the home and how we choose to design that space reflects a great deal about our character, our taste, and our lifestyle.
Whether you prefer eating out (or ordering in) and really only desire an efficiency or "eat-in" kitchen, maybe your an experienced home-chef or even a professional cook who cherishes preparing large meals for your family at home. If life is all about all about entertaining and the need for an open concept kitchen with access and visibility throughout the other great areas of your home, your design choice when it comes to kitchen remodeling, in a way, defines you.
As simplistic as it sounds, most kitchens are variations of six basic layouts:
One-Wall Kitchens – "efficiency"
Corridor or Galley Plans
L-Shaped Kitchens
Horseshoe or U-Shape
Island Kitchens
Peninsula Plans
All of these plans can be made to fit your lifestyle and your stylistic preferences. That said, your design choice not only depends on your tastes and penchants, but also on the space you have for your kitchen.
For a single person, or perhaps a young couple without kids, a one-wall "efficiency" kitchen makes the most sense, particularly if you're one who travels a great deal and has no intention of entertaining much. Maybe you order take-out and really just need the basics. Regardless, a wall of gorgeous cabinetry, sleek countertops, and great appliances can be pretty darn eye-catching.
Corridor or galley floor plans for kitchens are also helpful when space is an issue. With the ability to have two walls of functionality, this also allows for a concept closer to the ideal "triangle" of kitchen stations and appliances, with the fridge, sink, and stove all at opposing corners.
L-Shaped kitchens and both horseshoe shaped and "u" layouts are really great for this "triangle" concept as well, and make it easy for the ultimate kitchen connoisseurs to design a space with plenty of counter prep and work station room, as well as space for bar seating for social gatherings and even homework help.
A peninsula kitchen design is very similar to an l-shape or a "u," but with just a little extra "wiggle" room. That extra space can be great for a wet bar and prep sink, office organization, or just extra cabinet storage underneath. Extra storage for kitchen tools and dishes is always a plus!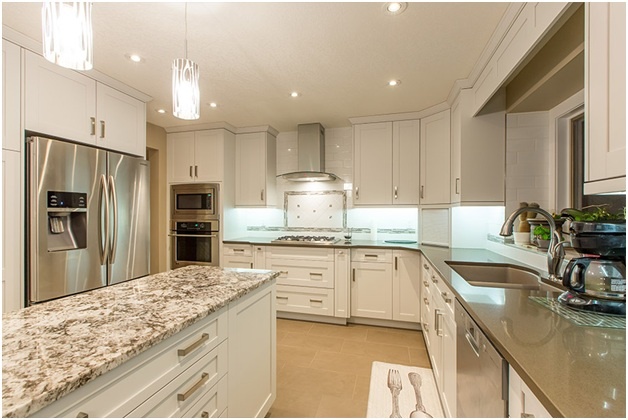 And, if there's enough room, the island kitchen is every cook's dream. Imagine, miles of counter space surrounding one center island for "work." In this situation, there may just be enough room for "too many cooks" in the kitchen. Ideal for entertaining as well, an island kitchen design leaves room for an open floor plan for the entire house, with easy work and traffic flow, and access to a giant dining room table, if desired.