While updating your bathroom may seem like a daunting task, choosing to do so may be one of the best decisions you make as a homeowner. Research shows, that just like the kitchen, renovating a bathroom can dramatically increase the value of your home. Even just simply replacing outdated features with modern enviormentally efficient baths, toilets, and sinks can increase the value of your home by $4000-$8000. This means a great return on investment, greater interest in your home if you are looking to sell in the next few years, and the added benefit of bathing in your own personal luxury. Whatever your motive is, Peak Improvements can help you manifest your dream into a reality.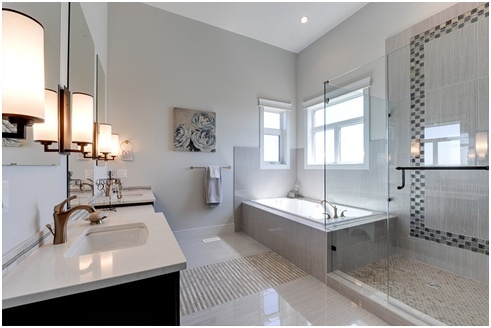 As you plan to renovate your bathroom, the design-build strategy of Peak Improvements makes the process simple. The planning phase, the design phase, product selection, construction, and quality control are all housed under one roof, which means a greater peace of mind as you up the ante in your powder room. You are moving your bathroom into more modern times, and this is what Peak does everyday – we know which items are most energy efficient, which fixtures are most functional, and which elements you will enjoy most on a daily basis. This is your house and your project, but we are the professionals and we take the guess work out of it all.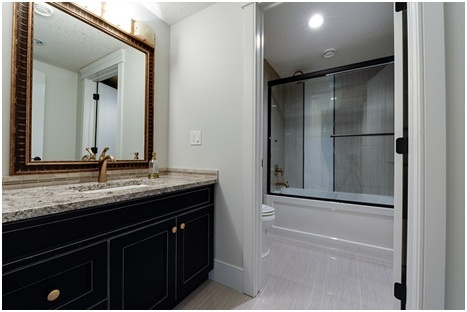 What is your lifestyle like? Do you enjoy hot baths in a jetted tub? Do you prefer a walk-in shower alongside your claw-footed tub or would you prefer to skip the tub all together in exchange for a truly giant spa-like shower or steam shower experience? Would you like a separate water closet and double vanity – how important is a little extra alone time and privacy to you, away from anyone else, in the mornings? And what about storage, tiling, flooring, even lighting? These are all questions Peak Improvements can help you answer as your mind whirls with the anticipation of your newly renovated paradise.
And, even beyond the luxury of a new bathroom, renovating with Peak gives you the opportunity to correct outdated and unsafe features possibly lurking behind your bathroom door. Leaks in plumbing, hidden mold, electrical inefficiencies will all cause problems in the long-run that not only cause to you to reach deep down into your pocket, but may also raise safety concerns for your family. Peak Improvements will take the reins and help you to invest in your home now and in the future with your best bathroom reno.