Remodeling your kitchen can be one of the most rewarding home renovation projects you can undertake. Not only does the end result create supreme satisfaction, but the entire design process and material selection can be one of the most exciting parts of the project. These days, the options are endless when it comes to appliances and fixtures, cabinetry, and even kitchen countertops.
Five countertop materials you might want to consider for your kitchen reno include:
Solid Surface
Nothing says classic elegance like natural stone or solid surface countertops. Honed granite or marble really are timeless selections and remain the most popular in the kitchen. Granite is now available in hundreds of different colors, styles, and grades and solid surface quartz, which is less porous and requires less maintenance, is becoming more and more versatile as well.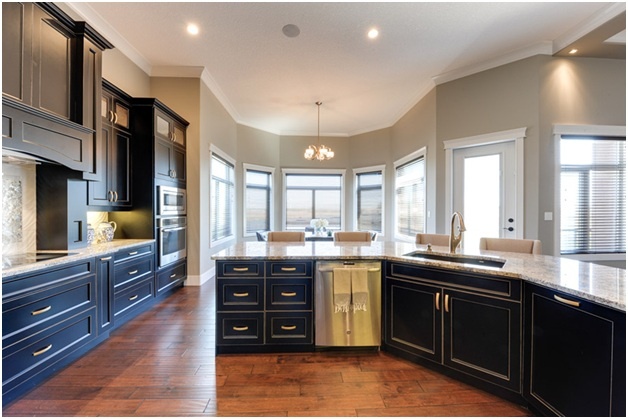 Sealed Wood
From walnut to cherry and even bamboo, the emergence of sealed wood a top cabinetry in the kitchen is making an emergence. At one time this look seemed rather rustic. However, with a high sheen, acrylic finish, the wood resists spills, scratches, stain, and heat and can be made to resemble English heirloom antique furniture.
Brass and Stainless Steel
Metallic accents have arrived and they aren't disappearing anytime soon in the home design business. Once thought to be super modern and sleek, stainless steel remains an option but has taken a back seat to more interesting metals for countertop use, such as gleaming brass to match the hardware on your custom refrigerator and cabinetry hardware.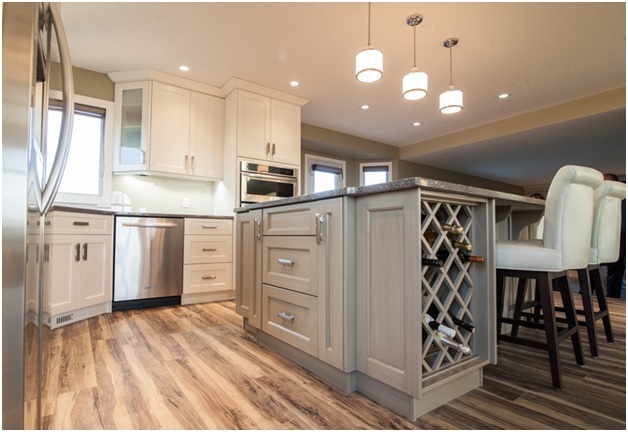 Glass
Whether you choose frosted glass, glossy and sheen, or a mishmash of recycled glass tiles pressed into a thick slab, you can set your style sights high with this trendy look. Glass comes in all sorts of colors and lends itself to all types of home décor designs when used as the countertop in the kitchen. And don't worry, this glass is tempered and ready to handle the heat and heavy hands of the kitchen.
Polished Concrete
Again, once thought to display more of an industrial look, polished concrete has come a long way to make an appearance in kitchens across the country. The stone can be treated to create a variety of colors, depths, and textures, and can even be stamped with intricate designs for quite an elegant look. Some concrete countertops are also left unstained, which means they'll develop character and interesting patina over time.
Thus, although long gone are the days of laminate and tiled kitchen countertops being the norm these material are still available. Bring some unique style and authentic design into your newly renovated kitchen with something out of the ordinary for the counter.