Rather than simply upgrading some kitchen and bath appliances or knocking out a wall here and there, the size and scope of an addition to your Edmonton home will certainly exceed almost any other type of renovation project in the way of cost. After all, you are leaping into the expansion and transformation of your home's entire footprint.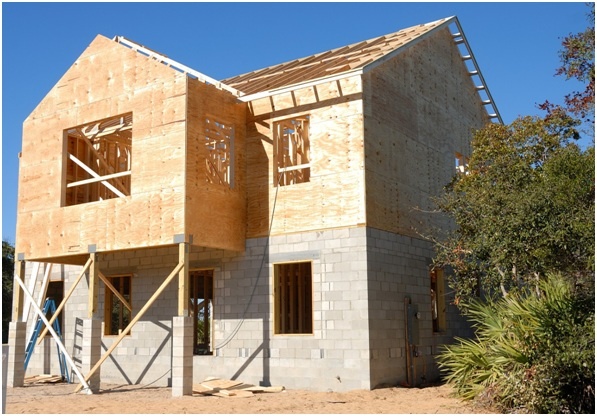 Of course, the overall cost of your home addition reno project will vary drastically, depending upon the type of space you're adding, the extent of plumbing and electrical involvement, as well as the materials you choose. Based on that, you can expect to pay somewhere between $100 and $200 per square foot for your addition, on average.
When considering whether or not to undertake a home addition project, your overall long term goal is of utmost importance. For families who are outgrowing their current living space and simply need more room, to young couples and empty nesters who are looking for a great return on investment for the possible resale of a freshly renovated home in an older neighborhood, most home additions are definitely worth the cost.
Breaking down the cost of the home extension project into certain categories can help you better understand the pricing process and create some ease in the pre-planning decision making processes.
Design Services: Believe it or not, both construction and design processes weigh heavily on the project price tag, not just the materials. Your design-build contracting company takes great care and precision in creating the home of your dreams, taking into consideration all necessary factors, such as your personal tastes and preferences, uniqueness and creativity in concept and design, appropriateness for the surrounding neighborhood, and adhering to codes and bylaws with attention to proper permits.
Demolition and Preparation: Excavating the site and undergoing the demolition of current area structures is a lot of work and can add unexpected costs, if you're not an informed homeowner. Additionally, when increasing the overall footprint of your home, often new concrete footings need to be poured, which can be costly, depending on the market at the time.
Support Structures: In addition to added concrete, roof trusses and beams to connect the newer structure to your already existing home will need to be constructed. Not only does this take time, but again, with a large-scale project, the increase in support structures definitely adds to the overall price tag of the extension.
Exterior Finishes: Typical home reno projects have everyone thinking about finishes and fixtures inside the house, but with an addition, you'll also have to consider that the cost includes shingles or siding, insulation, windows, and sometimes new light fixtures will be involved.
Interior Finishes: This doesn't just include the aesthetics, such as light fixtures and faucets, but also the essentials like drywall, texturing, flooring, and properly placed lighting and electrical outlets.
Mechanical: Even if you're not planning to add a kitchen or bath to your home extension, the project will include the expense of added plumbing, electrical, and HVAC systems to tie in with the rest of the existing home.
Thus, as usual with a home reno project, the size and scope of your addition will ultimately determine the overall cost. Working with a design-build contractor drastically helps in creating a plan and estimate for the project, as well as removes the complications out of working with companies who provide less in the way of service.