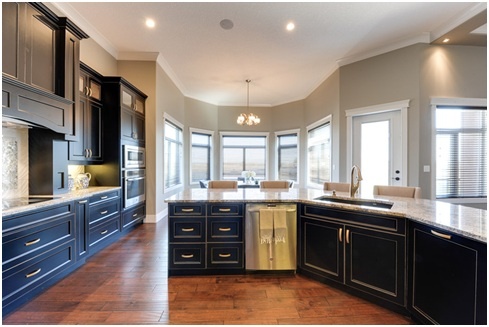 When you love to cook, whether it be just for yourself and your family, or if you are a full-blown party host extraordinaire and entertainer, certain kitchen luxuries become necessities. Combining beauty with functionality, an upscale kitchen inspired by and made for the chef that you are is both a process and a dream come true.
Here's exactly what you need for your professional pensions in the kitchen to become a reality at home:
Double Ovens
Quite popular in the 1960s and 70s, the convenience of two separate ovens is making a comeback for those of us who dream of cooking. With the capacity to cook multiple items at different temperatures, all at once, you're able to create an entire meal, served fresh and ready to go for larger dining parties. Make sure at least one of the ovens has convection capability, so that you're able to create exactly what you've been planning.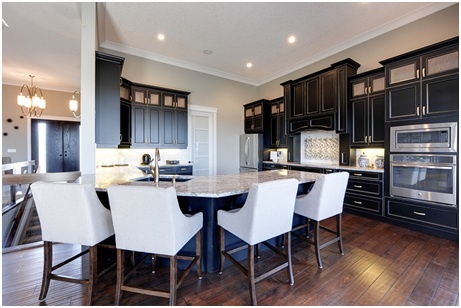 Single Vessel Sinks
It may sound strange to have one big bowl of a sink vs the current tradition of two sides – one for washing and one for disposing. BUT, if you're cooking up a storm and using lots of pots and pans (big ones), one large area to fit the 12-quart stock pot or 15-inch fry pan is more than essential. In terms of sink materials, stainless steel is always a practical option, however, you may want to think in terms of scratch resistant and beautifully durable solid surface sinks, like granite and quartz. These types of sinks are definitely a step up from the norm.
Gas Range
Gas ranges are the professional chef's choice, according to both past and present research. Gas gives you the capacity for greater temperature control and consistency. Many gas ranges these days also have contiguous grate systems, which means even with five burners, you have the ability to "house" more than five pots, strategically moving them around for optimal temperature and simmering control. The cream of the crop ranges also have all sealed burners that are climatized for specific altitude cooking.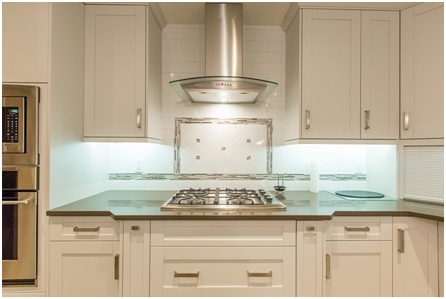 Pull Out Pantry and Shelving
Tall, vertical, niche drawers will hold the same amount of food as more traditionally designed cabinets, but the way these are designed brings everything into easy reach and easy visibility. Long gone are the days of sifting through stacks of pantry goods at the back of the cabinet or cupboard. This design is also very useful in smaller versions for spice storage. With a vertical sliding door, you'll no longer spill the vanilla extract and break the olive oil bottle as you reach for the dried thyme.
Solid Surface Countertops
Functional, durable, and exquisite; granite, quartz, and even marble will shift your kitchen into the "upscale" category. Many home chefs and homeowners choose the classic look of granite, a pristine and timeless natural stone countertop material. However, there are a few other options in the countertop category to consider: quartz and marble. Quartz is "manufactured," but is also more durable and less porous than natural stone. The colors and styles of this material are endless, so you really can have your pick of the litter and can select precisely what you want. The clean-up is easy too, which is what all of us cooks in the kitchen are looking for…
Marble is another gorgeous option, particularly for bakers who need the cool temperature retention of the stone for rolling out dough. Beware, though, unsealed marble can stain – miserably. It's extremely porous and susceptible to damage. So, if you're a messy cook, maybe reserve the marble for your kitchen backsplash.
Newer to the market are also the options for French door refrigerators and touch faucets. French door fridges (double doors with pull out bottom drawer freezers) will give you much more functional chilling space and often more food storage capacity – a chef's dream. With the tap of your wrist to turn on your faucet, your messy hands will no longer be searching for a towel or the pull of your elbow before the water source splashes all over the sink!