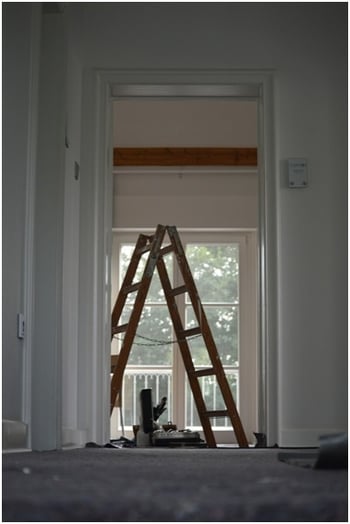 Although living in a construction zone can take its toll during a home renovation project, often times the most challenging part of the project is hiring a reliable company for the job. A company who is dependable, honest, timely, and performs quality work from start to finish can and will make or break your experience.
The details of your renovation project can seem daunting, even before you begin. Thus, just as you are formulating ideas about what exactly you are looking to successfully accomplish in the project, as well as your budget, you will need to determine what type of contracting company best suits your needs.
Helpful Tips for Finding the Best Contractor for You:
Know What You Want
Before you even approach a contractor, create some ideas and images in order to help narrow down the scope of your project. You do not necessarily need to lay out specifics, but come to the table with ideas. Helpful inspirational websites include:
Houzz
Guild Quality
Pinterest
Ask Around
Start by asking trusted friends, relatives, and co-workers for recommendations of companies who have completed similar projects. Better yet, talk to your contacts about their experiences with each company, but also visit their houses and witness the quality work for yourself. Word of mouth is the best method of advertisement, and if a trusted resource is willing to recommend a company, you're headed in the right direction.
Interview at Least Three Contractors
Once you have an idea of a few companies to check-out, ask a lot of questions and get a written bid from each one. When you compare bids, make sure each one includes the same materials and the same tasks, so you're comparing apples to apples. Get three bids even if you have a contractor you like. You'll learn something from each interview. And, do not be afraid to negotiate in order to get exactly what you want.
Ask for Gallery Samples
Even if you have already seen the work of the company via friend or family recommendations, it is also important to view what the contractor describes as his own best work. Make sure there are ample photos of different projects and different styles so you can be extra sure you are selecting the right company for the right kind of job.
Check Licenses, Complaints and Litigation History
General contractors and most subcontractors should be licensed, although the procedure varies by municipality. Check the disciplinary boards, Better Business Bureau and local court records for problems. Ask the contractor for a copy of his license and copies of the licenses of the major subcontractors who will work on the job.
Read Online Reviews
But, don't consider that enough information.
Yelp and Google, as well as other sites, offer company reviews of all types. You want to read the reviews carefully to make sure the contractor is the right person for your job and will work well with you. However, there are instances of rants and rages from overly sensitive and compulsive consumers, which means a 10-page diatribe from one customer out of 1,000 positive experiences may need to be viewed with a grain of salt. Also, keep in mind that reading reviews is not a substitute for checking references. You will need to do that too.
Sign a Detailed Contract
Make sure your contract spells out exactly what will be done, including deadlines, progress payments, the exact materials that will be used, down to the model number and who will provide which materials.
Communicate Often
Make sure this is high on the list of priorities for your contractor. Communication before, during, and following up a project is essential. For a big job, you may need to talk every day. If you see a potential issue, speak up immediately. Something that is done wrong will be harder to fix later after your contractor has packed up and moved on to his next job.
Verify Insurance Coverage
Get a copy of the company's insurance policy and WCB coverage. Enough said.
Enjoy the Process
While it may seem cliché, remember the light at the end of the tunnel, and anticipate your satisfaction once the reno job is complete, AND make sure choosing the best company for the job is all a part of that process.