When undertaking the task of renovating a kitchen, we are often consumed with the creative design aspects of kitchen cabinets and countertops. However, not to be forgotten, both the style and functionality of your kitchen appliance choices are extremely important too! Appliances should be considered early with your designer to ensure that you get a style and finish that works for your lifestyle and the soon to be, new decor. Whether you're an experienced home chef and constant entertainer or you simply use your kitchen as a family gathering and homework space, it's important to consider your appliance options and have exactly what you need.
Refrigerators
Are you looking for a traditional, side-by-side style fridge or an elegant French door fridge with sliding freezer doors? Do you want a built-in fridge to match your cabinetry or do you want something retro-chic, adding a splash of color to highlight your icebox area of the room? Size is another important factor – counter-depth, extra-wide, space for a water filter and dispenser – as is a reputable brand name. Do your research and work with your designer and contractor to find a fridge that best suits your style and your budget.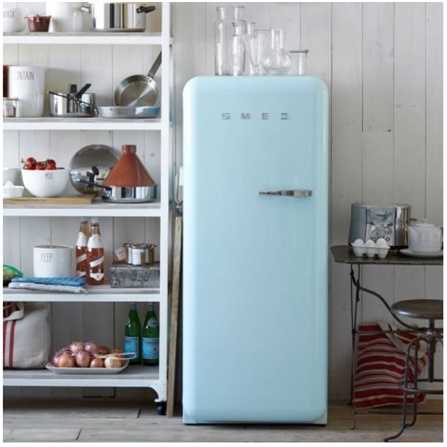 (Photo courtesy of West Elm and Smeg)
Ovens and Ranges
Do you want a gas oven or an electric? Do you know the difference between the two and the benefits of each? While most chefs prefer the consistency of an electric oven, there are some that swear by gas. Additionally, even if you love an electric oven, you may still prefer a gas or even an induction cooktop, which means paying for the difference. The style and brand reputation are important factors, as well as functionality when you're making your choice. Ask your self, is it more important to you to have a high-style, elegant and sophisticated La Canche range that will last your lifetime and that of your children, or would you rather budget your funds elsewhere in the kitchen?
Another factor to consider is whether or not you want that combination oven-range piece with a hood, or a divided wall oven and a separate range or cooktop. Maybe you want a double oven. How much cooking and entertaining do you really do?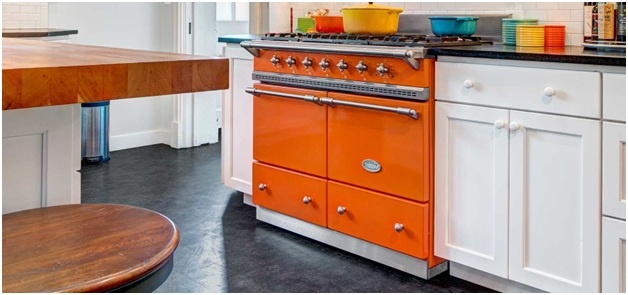 (Photo courtesy of La Canche)
Dishwashers
Believe it or not, the dishwasher is an extremely important element to your kitchen. So many times homeowners will skimp in this area on quality in order to cut costs as a means to spend more on other reno expenses. However, a broken dishwasher or one that sounds like a freight-train each time it's run is definitely no fun. Washers with a stainless steel (rather than plastic) interior are typically longer lasting and better functioning. Certain models also offer double drawer options (like Fisher and Paykel) rather than traditional swing down, which can be a necessary luxury in some households.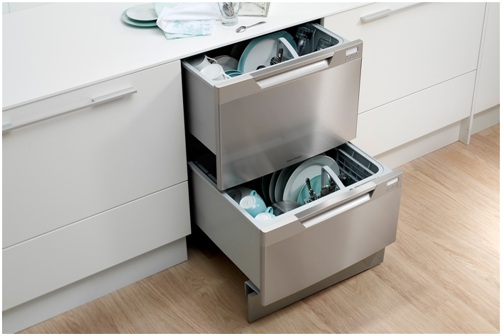 (Photo courtesy of Fisher and Paykel)
While it's important to come to terms with the functionality of your kitchen appliances, selecting the "just right" ones to suit your style can also be just as much fun as picking out your dream cabinets and countertops. Remember to visualize and use your imagination!