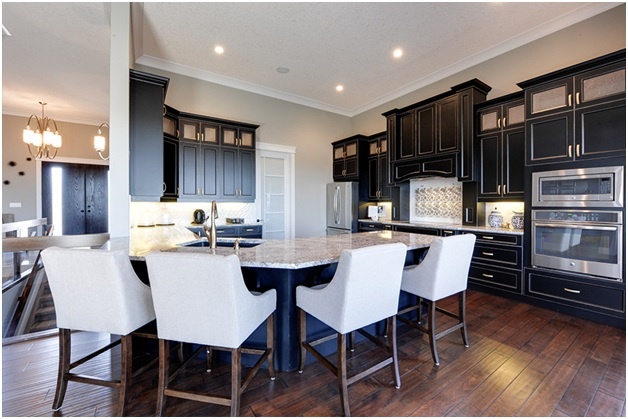 A home renovation is a big decision, a big investment, and a big commitment. Choosing the right company to work with as you undergo all the steps of your project is a process that takes time, careful planning, money, and patience. Whether your goal is a simple bath reno, a larger kitchen addition, or an entire house renovation, education and communication are the keys to understanding the home construction process. Having a clear understanding of how the process works will help you to establish a much higher level of satisfaction with your service provider and your project. Before you sign a contract with a home renovation company, consider asking the following questions:
Are you properly licensed and insured?
Verify that your contractor is a licensed pre-paid Service Alberta bonded company, this government agency protects consumer deposits from scam artists. See documented proof of WCB- Workers Compensation Board of Alberta coverage and a minimum of $2 million general liability insurance. This is essential in protecting both you and your contractor over the long haul and requires that your contractor pay fees to protect their customers from exposure to liability that could cost you your home.
What does the contract include?
It's important to understand the exact inclusions of the written contract before you begin the project and whether your contractor works on a fixed-pricing or cost-plus pricing schedule. Your contract details should include the contractor's license and insurance details, permit obligations, start and completion dates with mile-stone timelines, payment schedule details, materials to be used, a full description of the work to be done (including specifications, plans, and any additional requirements), clean up arrangements, change order policies, and a statement of your right to cancel the contract within a certain period of time.
What is your experience and level of expertise?
When you choose to renovate your home, your not only making a financial investment, but an emotional and time investment as well. Finding the right contractor for you, your home, and your project will alleviate an incredible amount of undue and unnecessary stress, and will also save you a great deal of money in the long run. Hiring a contractor with valid and well-spoken, reputable experience who you trust to meet your needs will result in your overall satisfaction both in your pocketbook and in your heart and soul. You'll also want to be sure your contractor is an expert and specializes in your type of renovation you are undertaking. The best in the business for kitchen renovations may not be the best choice for a outdoor living space.
How many clients and projects are on your docket?
The number of projects and renovations a company has in progress reflects the size of the company, and sometimes the reputation. Contracting companies with a few projects to juggle are often more trustworthy – as business must be good – but may leave you feeling less of a priority in the long run. Ensure that your contractor has the capacity to successfully manage your project, and provide you with the attention you need and deserve.
How do you communicate with your clients?
Just as with most things in life, communication is key in the home renovation process. It's important to understand your contractor's policy, procedure, and process when it comes to communicating about your project. Many companies offer open and daily communication, which eases anxiety for certain homeowners. Other, often larger contractors, work with many subcontractors and prefer more independence on a project and less contact. That may be okay for you, but you need to make sure you choose a company whose style of work best fits your personality and preference.
How does your pricing work?
Finally, pricing is important. You certainly want your project to allow for a great return on investment, but also to fit your budget. One important thing to keep in mind when considering the different pricing ranges offered among contractors is that the lowest price doesn't always equate to the best option. Drastically lower pricing can sometimes mean the contractor lacks experience, they may not fully understand the scope of your project, they may plan to use inferior materials, or they may hire inexperienced subcontractors. Never sacrifice cost for quality.
Don't be afraid to ask as many questions as needed when interviewing potential contractors for your home renovation. The best companies will not be afraid to communicate and answer candidly and honestly. Make sure you come to the planning table with plenty to ask and walk away feeling satisfied.