While the most popular home renovation ideas have always been and will most likely remain kitchen and bath upgrades, additions, and the creation of outdoor living spaces, there are times when you want to get a little creative with your reno and make something truly unique. When it comes to updated homes, many people are expecting to see gourmet kitchens and luxurious baths, and maybe even a pretty darn great built-in grill around the deck. However, there is nothing wrong with surprising everyone else, along with yourself, and adding a more personal satisfaction with a few out of the ordinary renovation ideas for your Edmonton home.
Built-In Wine Cellar
Whether you are an avid wine collector or not, it's always nice to have a few bottles tucked away in the perfect storage environment, inviting you or your guests to imbibe on any occasion. And, despite the term "cellar," wine storage compartments no longer need to be relegated to the basement. Custom floor to ceiling, temperature controlled storage bureaus add height, elegance, and a touch of class to many areas of the house, as well as pompous practicality for the wine lover.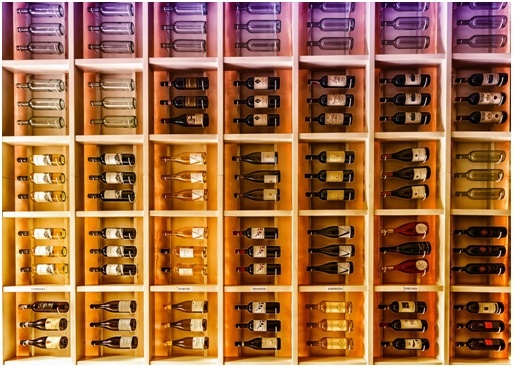 Under Staircase Storage
Believe it or not, that empty space lurking beneath your stairs can make a case for some pretty impressive storage displays. Adding horizontal shelving or even box-style book cases, along with a touch of decorative lighting, can add dimension to your space, but also show off your super eclectic book collection. Another option for under the stairs may be sliding drawers for the storage of shoes, boots, toys, or other things you may not want on display. Custom cabinetry and wood-paneled doors will add gorgeous and dynamic depth to the area. And, finally, why not transform the space into a little book nook, complete with pillows and lighting? Lounging in a cozy space with just enough visibility to keep distractions away can be a dream come true.
Double Dishwashers
In this case, another appliance to lighten your hand washing load does not mean double trouble. In fact, if you plan to entertain a great deal, having two dishwashers in your kitchen space can be a lifesaver. From two stacking drawers, which provide you the option of running a lesser, lighter load, to two full size appliances on either side of the sink, you have a variety of options. You may also choose to install a smaller dishwasher in the butler's pantry or around the wet bar, or even outside beside the built-in grill and outdoor kitchen space. No more carting dirty dishes all over the place.
Artist Shed
There just may be a more practical use for the shabby shed that's been hanging out, somewhat abandoned, in the backyard for so long. Transforming the dusty storage space into a light-filled retreat fit for the artist in you will add immeasurable pleasure to your creative experience. Many aspiring artists find solace in nature, but also need a shelter close to home for less than adventurous days and a simple transformation of a garden shed can be just that. By adding double paned windows and even a bit of electrical, you'll be carried away in your creative canvas.