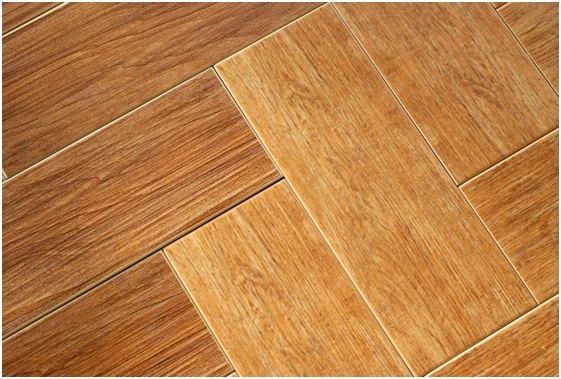 As you plan to renovate your home, taking into consideration all the different flooring options is important. You want your floor to be aesthetically pleasing, but your options should be narrowed down for each room in your house based not only on looks, but also on function and your type of lifestyle which is another consideration.
Carpet
Years ago, houses were most often designed with wall to wall carpet. These days, with the versatility in flooring options, carpet is typically reserved for bedrooms and playrooms. It's soft on your toes when you first get out of bed, and can also cushion the fall for kiddos and grand kids. Even more, if you're planning on carpet for the little ones, some is made from non-absorbent yarn which allows for easy clean-up of spills.
Tile
An obvious choice for wet areas like the bathroom, tile is also an excellent choice for high traffic areas, such as the entry way. As you and your guests come and go, the wear and tear in this area of the house can really take a toll on traditional materials like wood or carpet. Consider a gorgeous ceramic tile that will tie in nicely with the type of flooring you choose for the rest of the house. Extra-large format tiles are emerging as quite the design trend.
Hardwood and Engineered Wood
There's nothing more stunning than hardwood floors throughout a house, particularly if you're living in a historic or turn of the century home. Your floors from the days of yore can often be beautifully restored with gorgeous luster and shine. However, if you're considering the installation of an entirely new floor, you may want to opt for engineered wood. These materials have come a long way in terms of quality and design over the last decade and can be quite elegant and more durable than pre-existing or true hard wood floors.
Vinyl Plank / Tile
Has recently become an acceptable option for virtually any all area of the home. Vinyl offers many options for a warm, easily maintained, tough and durable flooring that can look like wood or ceramic tile or just about any type of flooring you wish. You can even grout the tile for a realistic look. Vinyl is hard-wearing and if properly installed the homeowner can easily replace damaged sections.
Cork
Cork flooring is emerging as a fabulous option for well used kitchens. It has a similar "shiny" finish to older laminates, but has a great deal of resiliency and "give," which is important if you're in the kitchen, standing and cooking for hours at a time. It's also ideal for the kitchen due to the fact that it is virtually moisture-proof and non-absorbent. Cork comes in a variety of different colors and patterns, so you can get rather creative in how the overall design of your flooring turns out.
Concrete
Believe it or not, concrete floors can be pretty chic. Stained and swirled, the somewhat "unfinished" look of concrete brings a modern, yet classy industrial look into your home. The floor is sealed for protection and can be quite eye-catching in terms of the coloring and imprints you choose. The only downside is the lack of resiliency and cushion – so be ready with some coordinating area rugs to dress up and soften up the area as well.