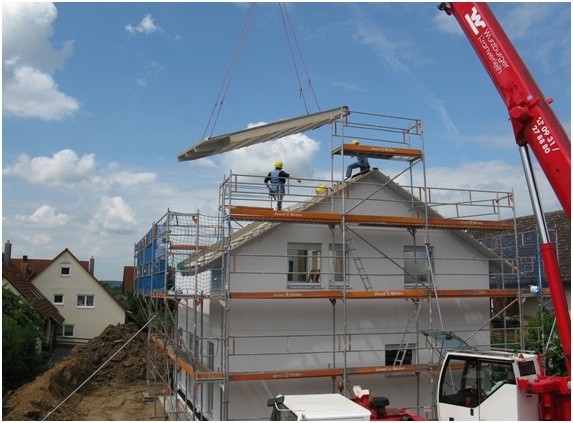 According to recent statistics, over 70% of Canadian homeowners are planning to redecorate their homes, 40% plan to either drastically remodel or build and addition, and another 10% are considering the construction of a custom home. This most likely means you or your neighbor will be undertaking a giant, or possibly, whole house renovation in the months to come. Thus, having all the information about the possible costs involved in such a reno is essential.
Renovating your entire home involves much more than just a few upgrades here and there. The newly designed kitchen needs to tie in to the rest of the living space, as well as to the newer bathroom configuration, and then properly flow into the bedrooms, etc. This takes a great deal of planning and preparation, as well as time and money.
The kitchen and bath areas, however, typically hold the highest priority in a project, as these are the areas where we spend the most time in the home. The average cost of a kitchen renovation is around $46,400 for Canadians these days. However, the price tag greatly increases when the design incorporates a redesign of the nearby bathrooms which can average $26,800 per bathroom. So, depending upon how many bathrooms your house has, or if you're planning to add an extra washroom, your price tag will increase. Living space renovation can be less expensive than a kitchen or bath, simply because usually little to no mechanical is involved in these types of rooms.
All of that said, there are many factors which affect the overall cost of your project such as the finishes your choose, will be your flooring, your windows and doors, your fixtures, your appliances, and your insulation, drywall, and painting. This means that a whole-house renovation can easily be expected to range from $60.00 to $180.00 per square foot from start to finish.
Thus, you as a homeowner, will need to work carefully with your design-build firm to rank the importance of materials and finishes in the budget of your project. The options are endless when it comes to design choices. However, the limits come in to play when choosing a company who can truly completely your dream home renovation.