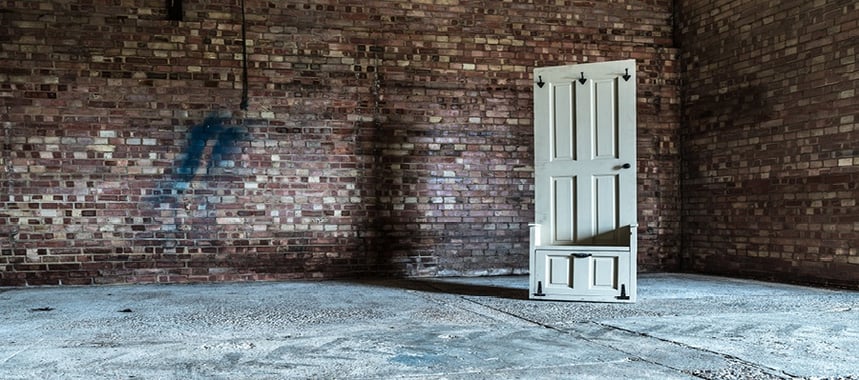 Sometimes when you look at an unfinished basement all you can see is what's not there. But your Edmonton basement actually holds incredible potential. Of course, you may need a little bit of help envisioning what it could look like—and maybe some additional help to turn that empty or underused space into something special.
If you could take advantage of the unused space below your feet, what would you use it for? Here are some features and ideas to consider in your basement renovation. These are things that can turn your empty, unattractive, and unused space into a place that provides comfort and enjoyment.
1.
Install a Fireplace
Adding a fireplace to your basement adds warmth—both literally and figuratively. A glowing fireplace adds character and a certain amount of coziness to a room. It makes it inviting. Today's natural gas fireplaces look great and are very efficient. You can enjoy a fire anytime you like at the push of a button. And you don't have to worry about the mess associated with hauling wood through the house.
2.
Add a Bathroom
Maybe you already have space that you use in your basement. Adding a bathroom can make that space more convenient and usable. That way family members, friends, and guests don't have to run up and down the stairs to use the bathroom. And if you ever want to add a guest room in your basement, you'll definitely want a bathroom for guests to use.
3.
Build a Guest Room
We hinted at this above, but building a guest room in your basement can be a great use of the space—particularly if you happen to host a lot of guests. It's also ideal if you have an older child who wants a bit more privacy—or if you have a college graduate who is staying with you temporarily before launching a career.
4.
Add a Home Office
Increasing numbers of us work from home—either part time or full time. According to a 2016 CBC report, 1.7 million Canadians work from home—and that figure doesn't even include people who are self-employed! One advantage of having your home office in the basement is that you are removed from daily distractions and interruptions. Plus, if you build your home office from scratch, you can design it to accommodate your specific needs and tastes. That way you don't feel like you're working in a spare bedroom.
5.
Create a Home Theater or Bar Area
For years homeowners have created entertainment centers in their basements. Some put in a home theater. Others might create a wet bar for entertaining. Some do both! Again, having a room like this in the basement keeps things separate from activities upstairs. So if the hockey game gets a little loud you're not going to disturb someone who is trying to read or sleep upstairs.
6.

Turn the Space into an Exercise Room
Perhaps you are someone who enjoys working out—but hates the idea of going to a gym where you have to compete for time on the equipment you want to use. Having your own dedicated exercise room could be a great solution. There's no waiting for equipment, parking, or showering. You can use your equipment any time you like for as long as you like. And there are no membership fees!
7. Create a Second Family Room
There are times when a second family room can really come in handy. That's particularly true if you have adolescent children who want to have their friends over. You might want to spend a quiet evening but that can be hard to do if the kids want to listen to music, play games, and just hang out. A second family room provides a place for them to do that. Plus, it's nice to know where your kids are. And if they have a fun and comfortable place to hang out, that's where their friends will want to be as well.
If you're wondering what this will cost, here's a post that takes a look at general costs for basement renovation projects—and focuses a bit on the specific items/features that can impact your final cost.