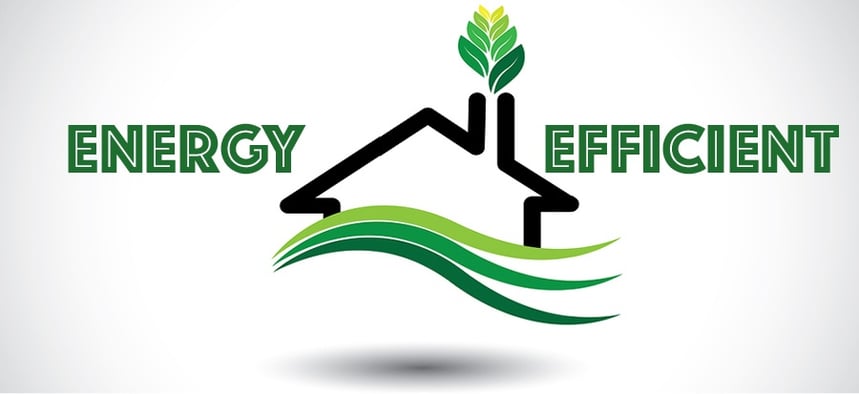 Remodelers and homeowners have been talking about energy-efficient homes for years. But there's much more to creating a truly energy-efficient house than merely switching out your conventional light bulbs for of LED lights. (Although when you're considering new lighting for your Edmonton kitchen, you'll be amazed at how far LED lighting has come in recent years!) Let's look at a few things that go into creating an energy efficient Edmonton home.
Insulation
This may not be the first thing you think about when you plan to renovate your Edmonton-area home. Insulation is one of those things you almost never see. But if you want to create a home that is more comfortable both in the summer and winter, adequate insulation is important. Not only will you feel the difference, but you'll also notice the difference in your utility bill. According to CO2RE (Carbon Dioxide Reduction Edmonton) if a home has an under-insulated attic, between five and 15 percent of total home heat loss can come from the attic. They suggest a minimal overall RSI value of 6.35 (R36). Click here for more information from CO2RE.
Appliances
It's easy to get excited about new appliances for your home. Not only will rooms look better, but most modern appliances are also more convenient and offer helpful features. On top of that, many new appliances are more energy efficient. If you're shopping for clothes washers, dryers, dishwashers, refrigerators, or water heaters (including tankless models) check out the comparisons at the Consortium for Energy Efficiency(CEE)—a nonprofit organization that establishes energy performance levels.
Smart Thermostat
These thermostats have been around for several years now and they keep getting better and better. It doesn't make sense to heat or cool your home to comfortable living temperatures when you're not there. Of course, smart thermostats can be programmed to adjust heating or cooling at specified times. Some units actually learn your patterns and control themselves. And most units allow you to control the temperature remotely (via phone or tablet) so that you can make things comfortable if you plan to come home at a different time.
Water Temperature
While heating your home consumes the most energy, you don't want to neglect the energy (and money) used to heat the water in your home. According to Natural Resources Canada, heating the water for your home (for showers, dishwashers, and washing machines) accounts for 19 percent of the energy used in the average Canadian home. That's why it makes sense to look for ENERGY STAR certified units when replacing water heaters, storage tank water heaters, heat pump water heaters, or tankless water heaters.
The great thing about energy efficiency today is that you don't have to sacrifice comfort, convenience, or style when you save energy and money. And a little bit of research and planning before you make changes can end up increasing your comfort and your savings.