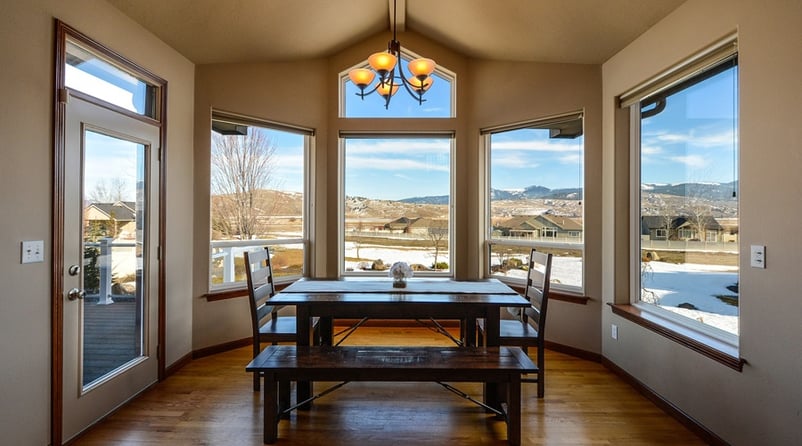 When designing the renovation of your Edmonton home there are elements that are easy to overlook, or perhaps more accurately—see right through. Many homeowners don't give their windows a second thought, and yet the windows in your home play a vital role in the way your home looks and feels. Windows (and doors) have come to have increasing influence in home design. Let's take a brief look at how windows play into your Edmonton home renovation.
Inside/Outside
A significant trend in home design is the blurring of lines between the inside of your home and the outside. Designers and homeowners alike are making outside views a more important part of a home's design. It provides the opportunity for homeowners to feel as if they are outside—even if they are sitting inside at a dining table or in a family room that looks out over a deck.
And while windows were once notorious for letting heat escape, advancements in window technology have made them highly energy-efficient and comfortable. In an area such as Edmonton, energy efficiency (especially in the cold winter months) is something we all take seriously.
Natural Light
Another home design trend that's been around for a number of years is an increased emphasis on natural light. Open plan renovation designs capitalize on making the most of natural light. Larger windows and doors amplify the effect. And in addition to brightening up the interior of a home, they can make the space feel even larger and more open than it is.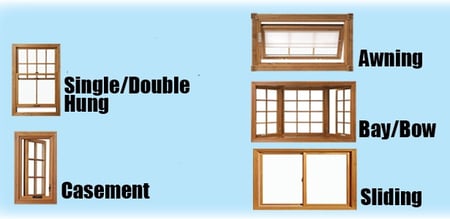 Window Styles
If you should decide to install new windows, you have a wide variety of styles from which to choose. Not only do you have a choice when it comes to the shape of your window, but you also have the option of choosing the operational style for your new windows. They can slide left-to-right, up-and-down, or crank open. You can also choose oval, circular, or octagonal windows for a more decorative look.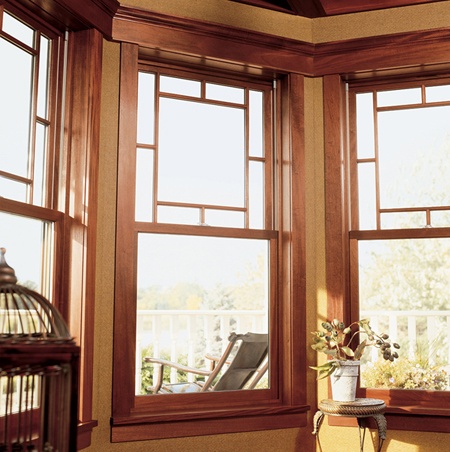 When considering which style of window you want, it's important to choose windows that fit the overall style of your home. That's particularly true if you live in an older Edmonton home. Ultra modern windows, for instance, can look severely out of place in a Victorian home. The good news is that most of the better-known window manufacturers offer options that are designed to fit the style of the home you're renovating. As an example, the window you see featured here (courtesy of Marvin Windows) is a brand new double hung window installed in a Victorian home. It offers advanced technology and energy-efficiency in a style that looks right at home in a home from the 1890s.
One thing you'll want to do before ordering windows is to go over your plans with your design/build renovation professional. That way you can ensure that your windows will look great and (particularly in cases where you want to increase window size) that you won't run into any structural issues.