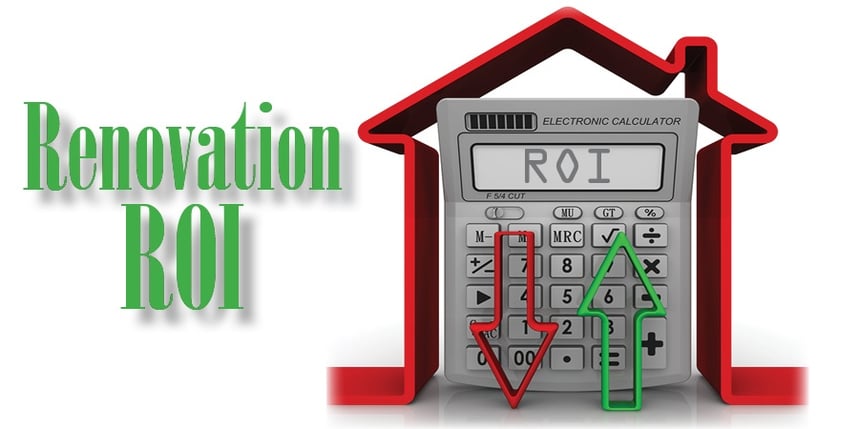 A major consideration when considering an Edmonton home renovation is: which projects have the best ROI (Return on Investment). While it's generally a good idea to put your money into the things that will generate the highest payback when you sell your house, those projects may not be the ones you think will pay off.
According to TrustedPros.com the most popular renovation projects in Alberta are:
Bathroom Renovation (Click here for information on what that costs)
Basement Renovation (Click here for typical costs)
Deck Construction
Fence Construction
Painting
Kitchen Renovation (What will that cost you?)
Replacing windows and doors
While those are the most popular projects in Alberta, we wondered if they offer the greatest return on investment. According to Genworth Canada, here are the top five projects that will actually put the most money back in your pocket when you sell your home.
Replacing or refinishing hardwood flooring
Updating kitchen and bathroom fixtures (hardware, light fixtures, countertops, faucets)
Bathroom renovations
Kitchen renovations
Adding an income suite (Check out our "Essential Guide to Secondary Suites in Edmonton' post)
What happens when you look at the actual numbers? For every dollar that you spend, how much will you recover when it's time to sell? According to the Appraisal Institute of Canada, homeowners can typically expect the following recovery rates on their renovations:
Kitchen renovation: 75% to 100%
Bathroom upgrade: 75% to 100%
Interior painting: 50% to 100%
Roof replacement: 50% to 80%
New furnace or heating system: 50% to 80%
Expansion (addition of family room): 50% to 75%
Doors and windows: 50% to 75%
New Deck: 50% to 75%
Installation of hardwood floors: 50% to 75%
Construction of a garage: 50% to 75%
Fireplace (wood or gas) 50% to 75%
Central air conditioning: 50% to 75%
Finished basement: 50% to 75%
Wood fence: 25% to 50%
These numbers reveal something important about renovation projects for homeowners: You don't renovate your home just to get the most out of it when you eventually sell. If you are planning to stay in your home for a few years (say, 5 to 10 years) ROI may play a smaller role in your decision about what to improve. We're not saying it's unimportant, but one thing that makes home improvement a good investment is that you get to enjoy greater comfort and convenience the whole time you're in your home.
That's why it's a good idea to consider home renovation projects that improve your comfort, add convenience, and enable you to use your home to its fullest potential for the things that make life most enjoyable for you—whether that's entertaining friends or simply being together with your family.