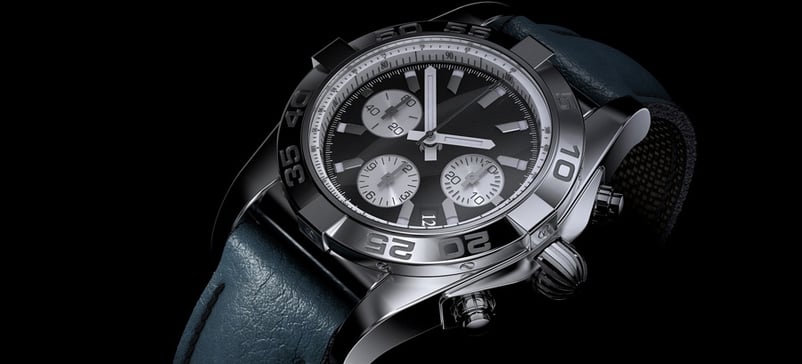 There are two questions we hear repeatedly when bidding an Edmonton home renovation job: "How much is this going to cost?" and "How long is it going to take?" Oddly enough, our initial answer to both of those questions is the same:
"It depends."
Please note that this is an initial answer. A qualified and experienced renovation contractor should be able to give you an accurate answer to both questions once the exact scope of the project has been determined. As a matter of fact, when you work with a build/design contractor such as Peak Improvements, you'll get a fixed price contract before the work even begins. Click here for more information about how that works to your advantage.
But what about the timeline? How long is it going to take to complete your project? Again, that is going to depend on the scope of your project. Let's take a look at some of the factors that will influence your remodeling timeline.
Complexity of the Job
Not all renovations are created equal. Replacing or refinishing your kitchen cabinets can be done fairly quickly as long as you're not changing the overall structure or construction of your kitchen. The same is true with replacing the countertops in your kitchen or bathroom—if that's all that's changing. A complete redesign of your kitchen that reconfigures the space and makes it more usable, however, will take longer. Projects that require moving walls, plumbing, or electrical wiring will similarly take longer. Once you and your contractor have identified exactly what needs to be done, your contractor should be able to give you a pretty accurate estimate of the time involved.
Material Selection
Your choice of materials can affect the amount of time your renovation takes. If you choose exotic woods or unusual stonework that's not readily available, that can push your completion date out. Similarly, the more "custom" your project is (incorporating unusual angles or placements) can also cause your project to take longer. That doesn't mean you shouldn't pursue those things, but you should be aware that the project will take a little longer to accommodate.
Another thing that can cause delays is if you have a hard time deciding which materials to use. We understand that. There are so many incredible options available to you when it comes to choosing flooring or light fixtures, or countertops, hardware, or kitchen/bath cabinets. You don't want to rush that, but you need to understand that not making your choices promptly can affect the schedule.
Availability of materials can also have an impact on your schedule. This is something that neither you nor your renovation contractor can control. If items are back-ordered, that's going to delay the process. It doesn't happen often, but it does come up occasionally.
Changes to the Plan
Making changes to the original plan is another factor that can delay your project. Deciding you really don't like the backsplash that's been installed (and replacing it) will take longer (and cost you money). Asking your contractor to move a wall "just a bit" may not sound like a big deal, but it can slow down the process dramatically—and cost you a lot of money. That doesn't mean you can't do it, but you should be aware of the implications for both the schedule and the cost.
The best way to make sure that your renovation is completed in a timely manner (and without major delays) is to spend time with your builder/designer up front to make sure you're in agreement about the scope of the project before you ever get a bid or a schedule. That will eliminate a lot of the uncertainty from the very beginning.