As you consider your upcoming kitchen renovation project, you'll want to come to the table prepared! A kitchen reno can be one of the biggest investments you make in your life as a homeowner, both financially and emotionally, so entering into the process fully equipped will definitely help you in the long run. Check out this one-stop-shop Edmonton Kitchen Renovations: The Ultimate Guide to help inspire you and answer all your questions before you even begin.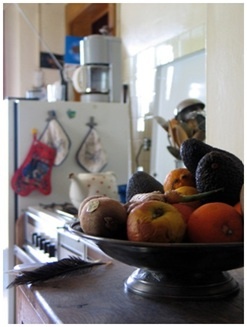 Now that you've created a budget for your kitchen renovation, planning the configuration of your new kitchen is essential. Believe it or not, there's a true science behind the flow and functionality of your cooking space. From appliance placement to lighting choices and everything in between, you'll want your new kitchen to properly fit your aesthetic eye and your lifestyle. Read all about how to create a truly functional kitchen here.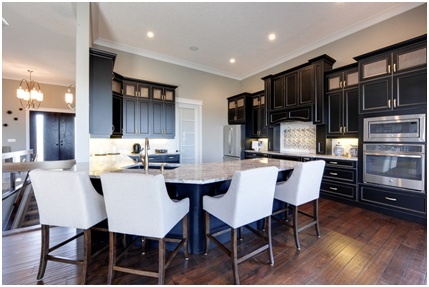 Often your kitchen cabinets are the focal point of your cooking space. Whether you opt for classic and traditional white or hardwood cabinets, or something ultra unique, like hammered steel, your choice will ultimately reflect your style and personality. Allow yourself to be inspired by these Kitchen Cabinets in Edmonton: Five Amazing Cabinetry Photos.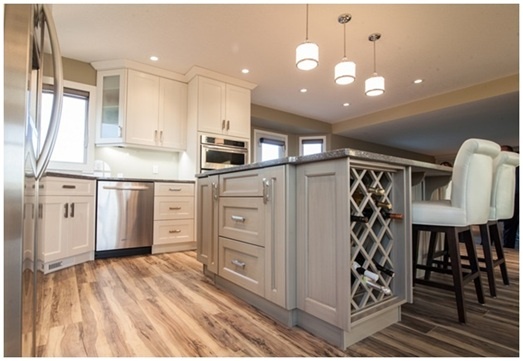 After being thoroughly inspired by amazing cabinets for your kitchen, how do you really know what's the right style for you and your lifestyle? Your cabinet choice showcases your personality, your style, and plays an important role in the overall appearance and functionality of your entire kitchen space. Learn how to choose the best cabinets for your kitchen here.
Your kitchen countertop choice will also reveal much about your personality. Do you prefer dark granite, bright and classic marble, or a high end quartz option? Do you think you'd like to show off your artistic style with some hammered copper or go super retro with a throwback to interesting lacquer or laminate? Take a look here, and allow your creativity to make the choice.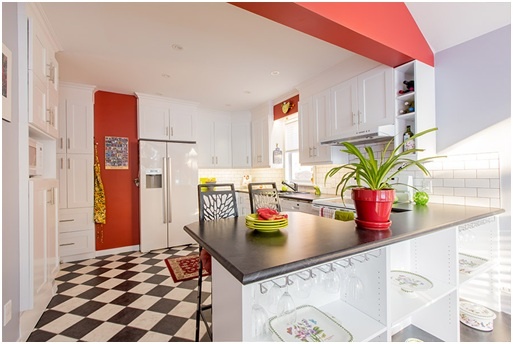 Have you ever thought about the character of your Kitchen Appliances? In years past the trend has been either black or white, or a sleek stainless steel look. While these are still available options for you, current design trends have stepped it up a notch and include bright colors, built-ins, and more. Discover a world of kitchen appliances here.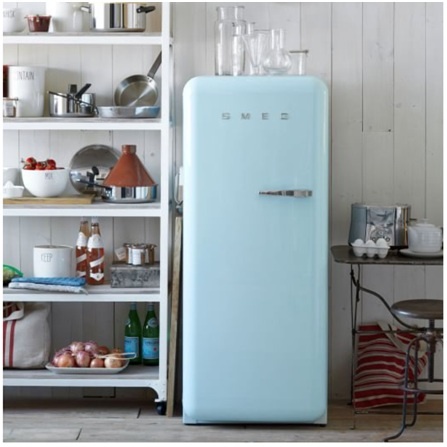 Believe it or not, your lighting choices can make a world of difference in the overall design and flow of your kitchen. Layering lighting with different types, from "task" lighting, to canned directive, and then to ambient and decorative, just where you situate your fixtures will impact your entire culinary and kitchen entertaining world. Read more about lighting aesthetics and functionality here.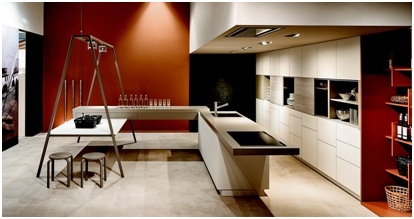 Most homeowners select traditional mosaic tiles when planning for a kitchen renovation. There is SO much more available in terms of backsplashes these days. Retro checkerboard tile, granite slabs, stainless steel, mirrors, back painted glassand even reclaimed hardwood can all help you accent your entire kitchen space. Be inspired with these Amazing Backsplash Styles.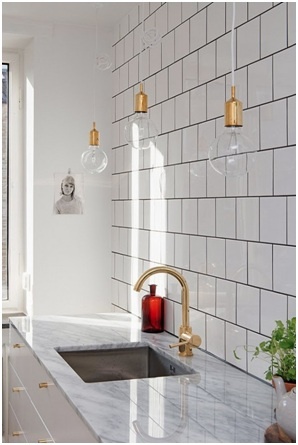 So, the planning seems done, but it's only just beginning. Your head is swirling and you're not sure what comes next. Simply sit back and enjoy a few inspirational kitchen renovation ideas right from the heart of Peak Improvements in Edmonton.